As part of our mission as scientists, we not only need to carry out cutting-edge research, but also train the next (and the next next) generation of researchers. We do this through hands-on workshops for college/graduate students and classroom demonstrations for K-12 students. Here are a few examples of our efforts.
ComSciCon, Atlanta, GA March 1, 2018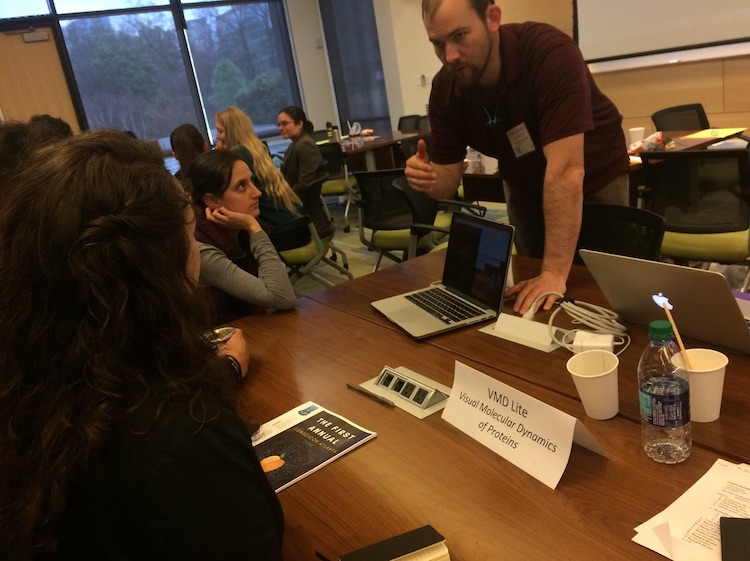 JC, along with graduate student Curtis Balusek, presented VMD Lite to other graduate students at ComSciCon, a workshop on communicating science.
Griffin High School for the Atlanta Science Festival, Atlanta, GA March 23, 2016
This year, JC went to Griffin with graduate student Gorman Stock and postdoc Ben Chun to illustrate molecular visualization with VMD Lite to students.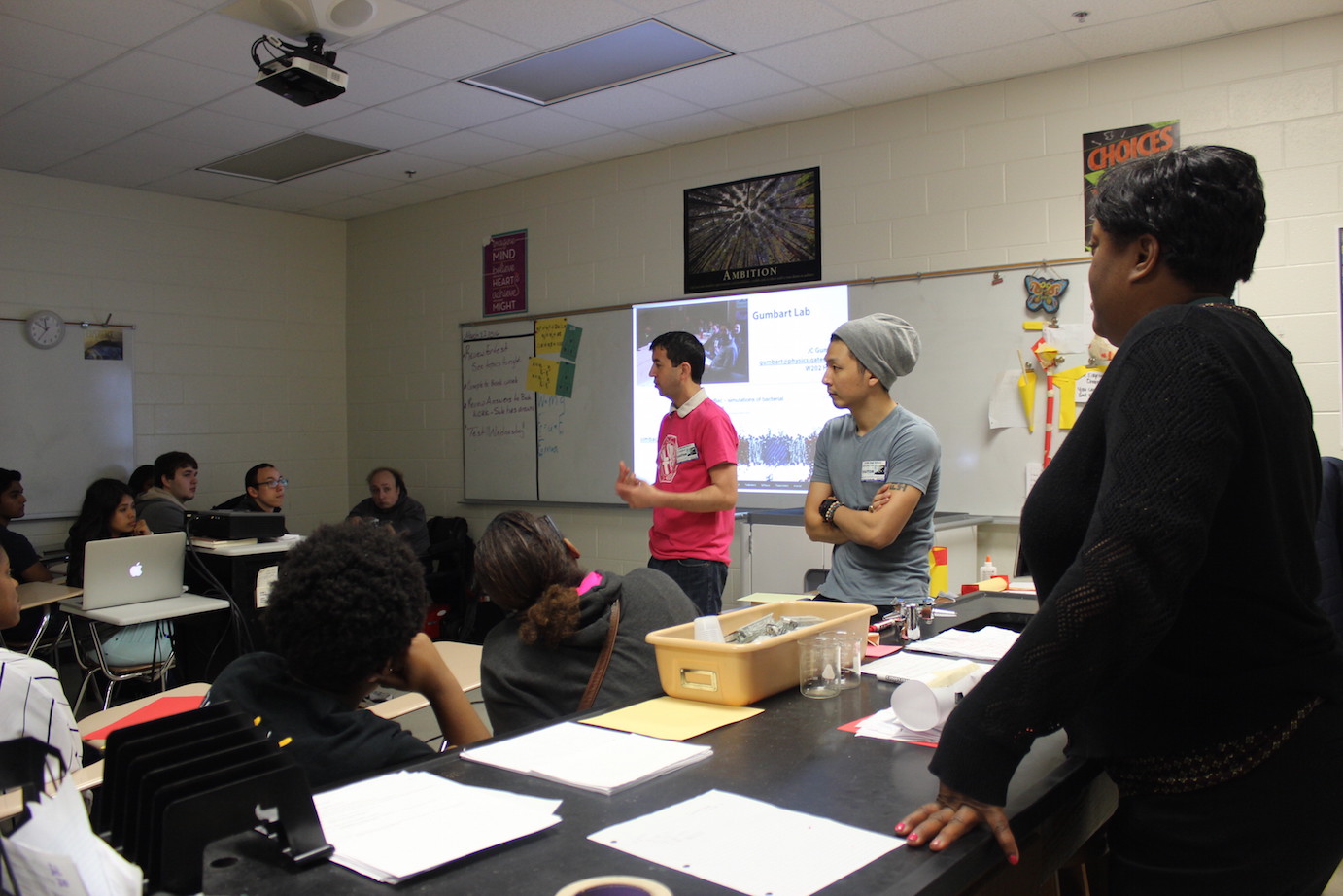 Clayton County Science Day, Morrow, GA December 5, 2015
This year, JC was lucky enough to be able to attend! He and senior physics student Zane Wolf went to Morrow High School to demonstrate how liquid nitrogen cools things quickly and discuss how living things combat freezing.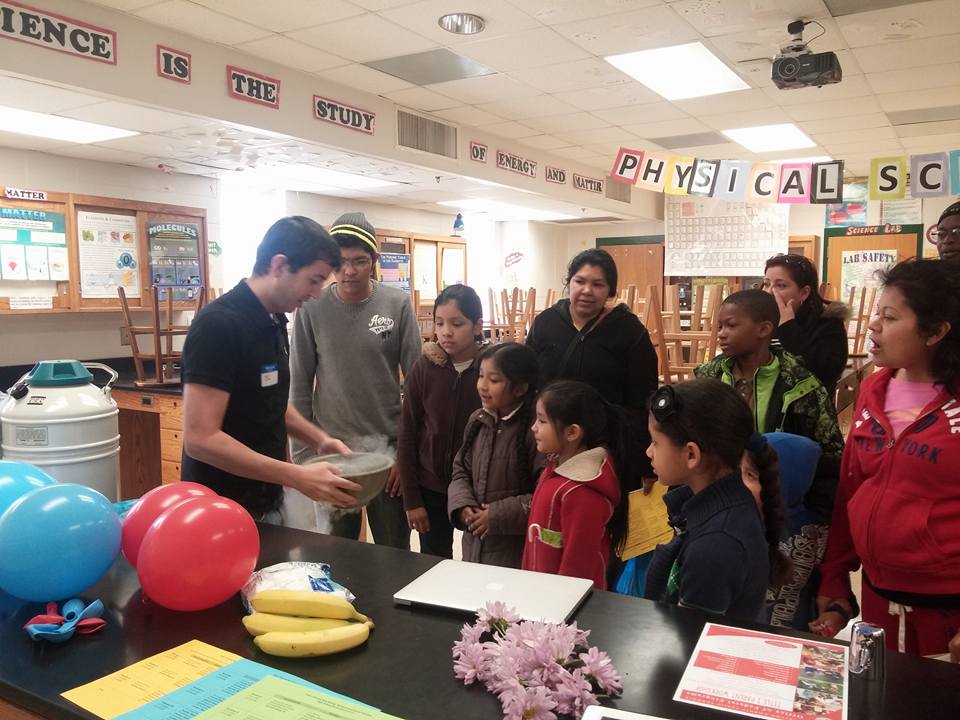 Pope High School for the Atlanta Science Festival, Marietta, GA, March 27, 2015
Undergraduate physics major and group member Alex Covington wrote an article on our recent outreach efforts using VMD Lite at a local area high school. You can find it here.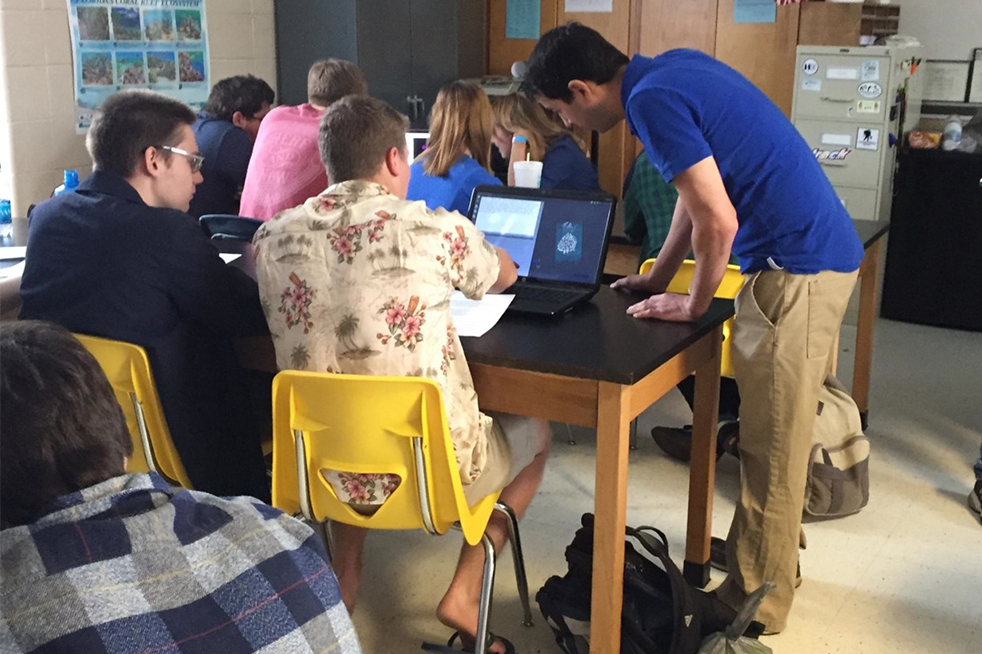 Clayton County Science Day, Riverdale, GA January 24, 2015
For this event, Karl, Anthony and Conner went to Riverdale Middle School to demonstrate VMD Lite to a number of children and parents.